THE TRANSATLANTIC GALLERY OF GAZES, or AMERICANS WATCHING SPAIN WATCH NEW YORK
The photographs appearing below were taken by Wesleyan's Siri Carr ('15) during her recent semester in Spain. They are photos of photos on display in various Spanish cities in the fall of 2012, as part of the exhibit "Castilla-La Mancha y Nueva York en armonía." The photographers featured in that exhibit are José Ramón Ayllón Talavera and Víctor Prieto Iranzo.
http://www.abc.es/20120315/local-toledo/abci-castilla-mancha-nueva-york-201203151303.html
http://elclubexpress.com/blog/2012/05/28/talavera-tiende-un-puente-fisico-y-simbolico-entre-nueva-york-y-clm/
In her own photographs, we see Siri focusing on the way Spanish photographers have sought to establish a transatlantic dialog with their camera. The complex crisscrossing of transnational gazing suggested by these photographs merits our posting this page, and we are grateful to Siri for the permission to do so.
Vista de olivares desde el castillo de Almonacid de Toledo y edificio en el Rockefeller Park
View of Olive Groves from the Castle of Almonacid de toldo and a Building in Rockefeller Park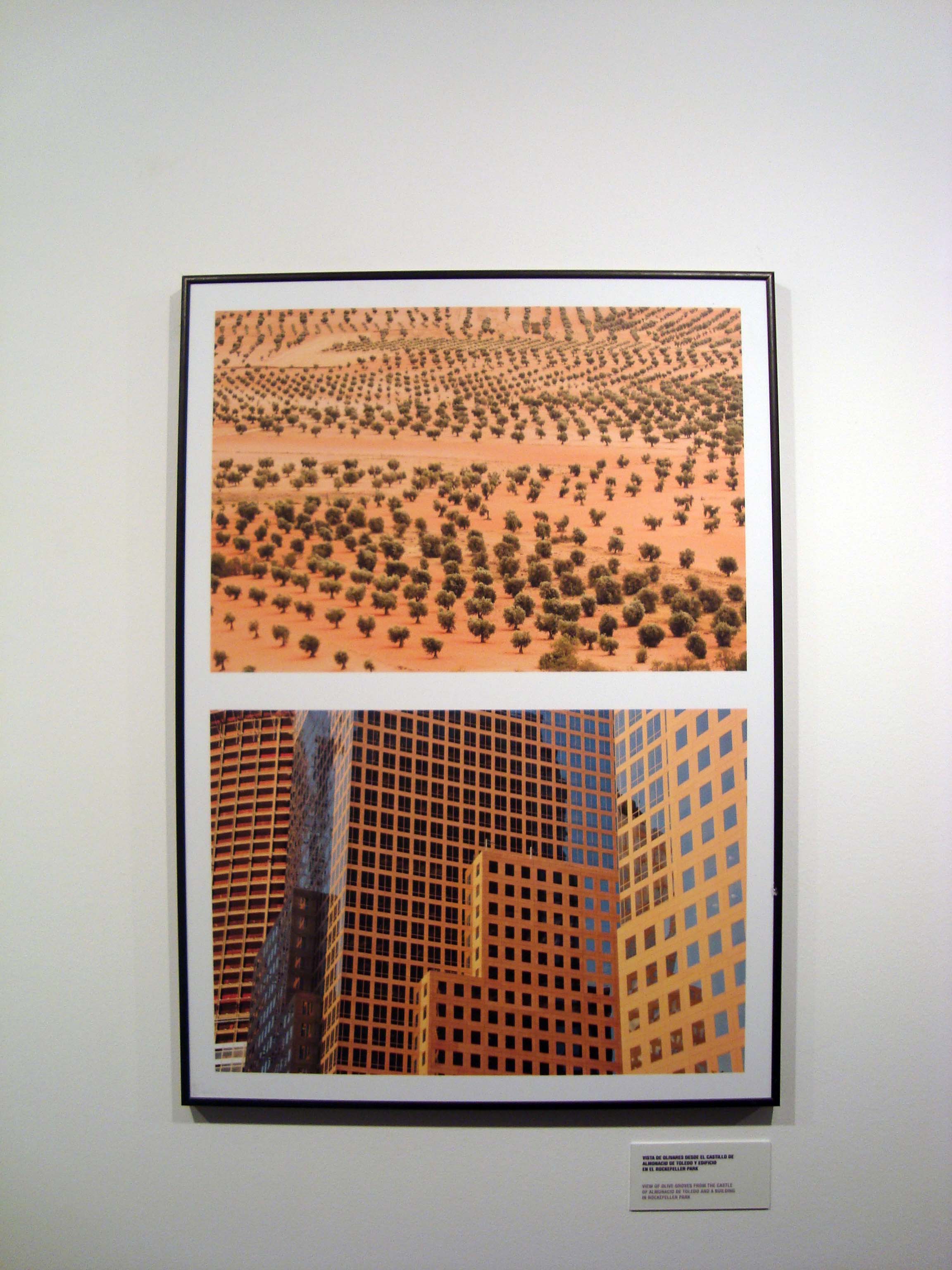 La catedral de Toledo y el edifico Chrysler
The Toledo Cathedral and the Chrysler Building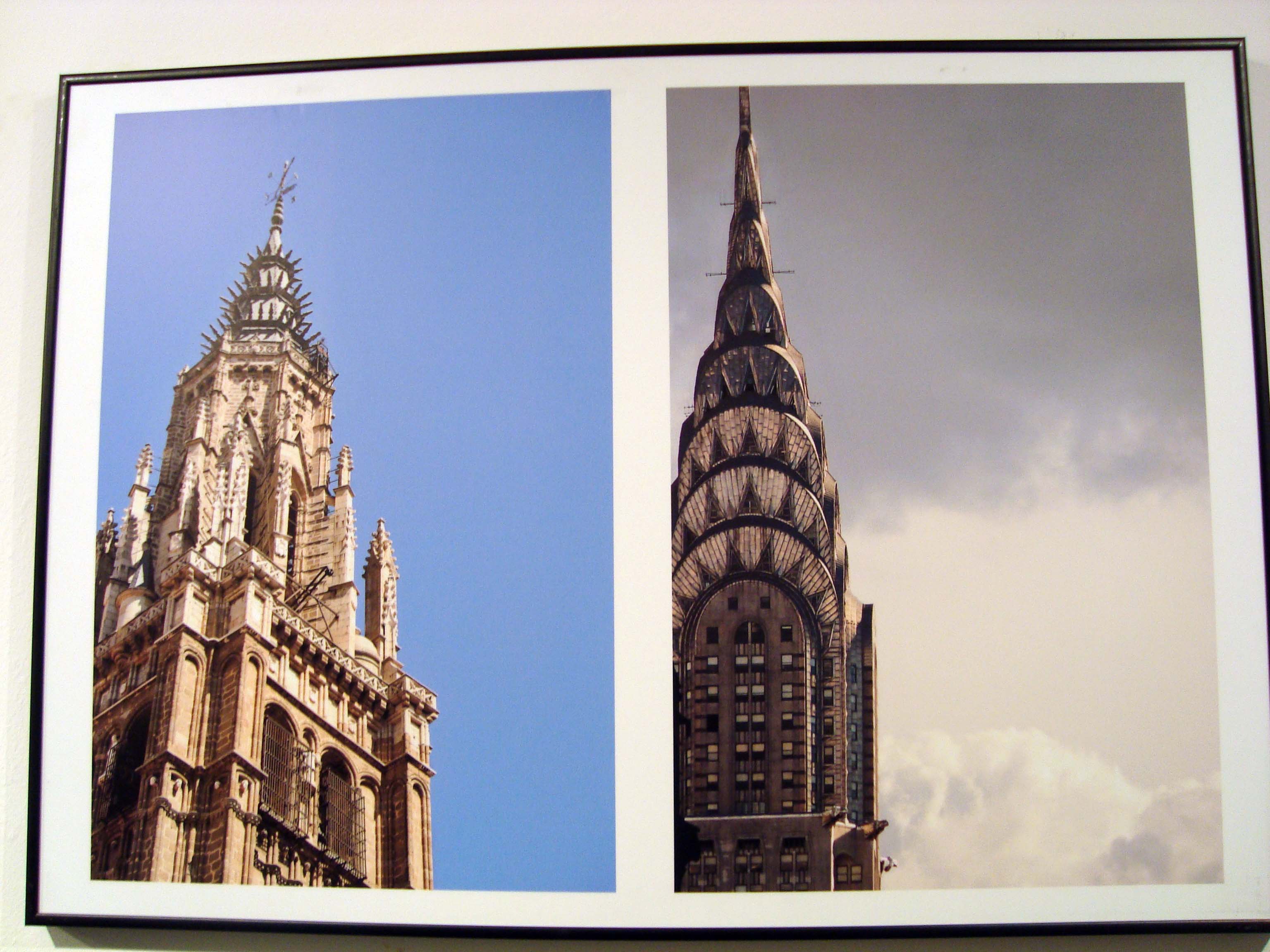 Estatua de Miguel de Cervantes en la Plaza de Santa María en Alcázar de San Juan y de Goerge Washington en Wall Street
Statue of Miguel de Cervantes in the Plaza of Santa María of Alcázar de San Juan and of George Washington in Wall Street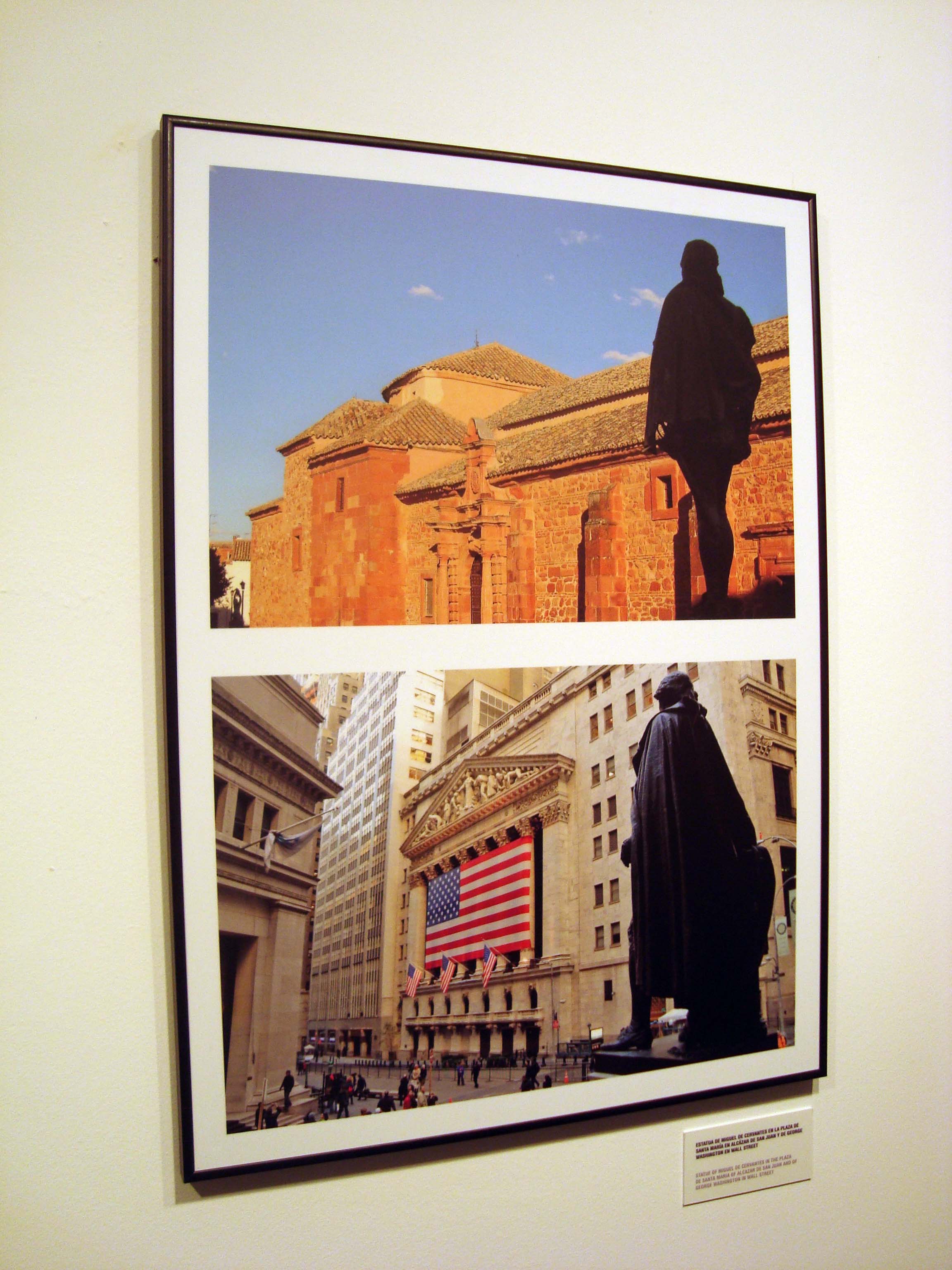 Monumento al minero en Puertollano y Estatua de la libertad en Liberty Island
Monumento the the Miner in Puertollano and the Statue of Liberty on Liberty Island